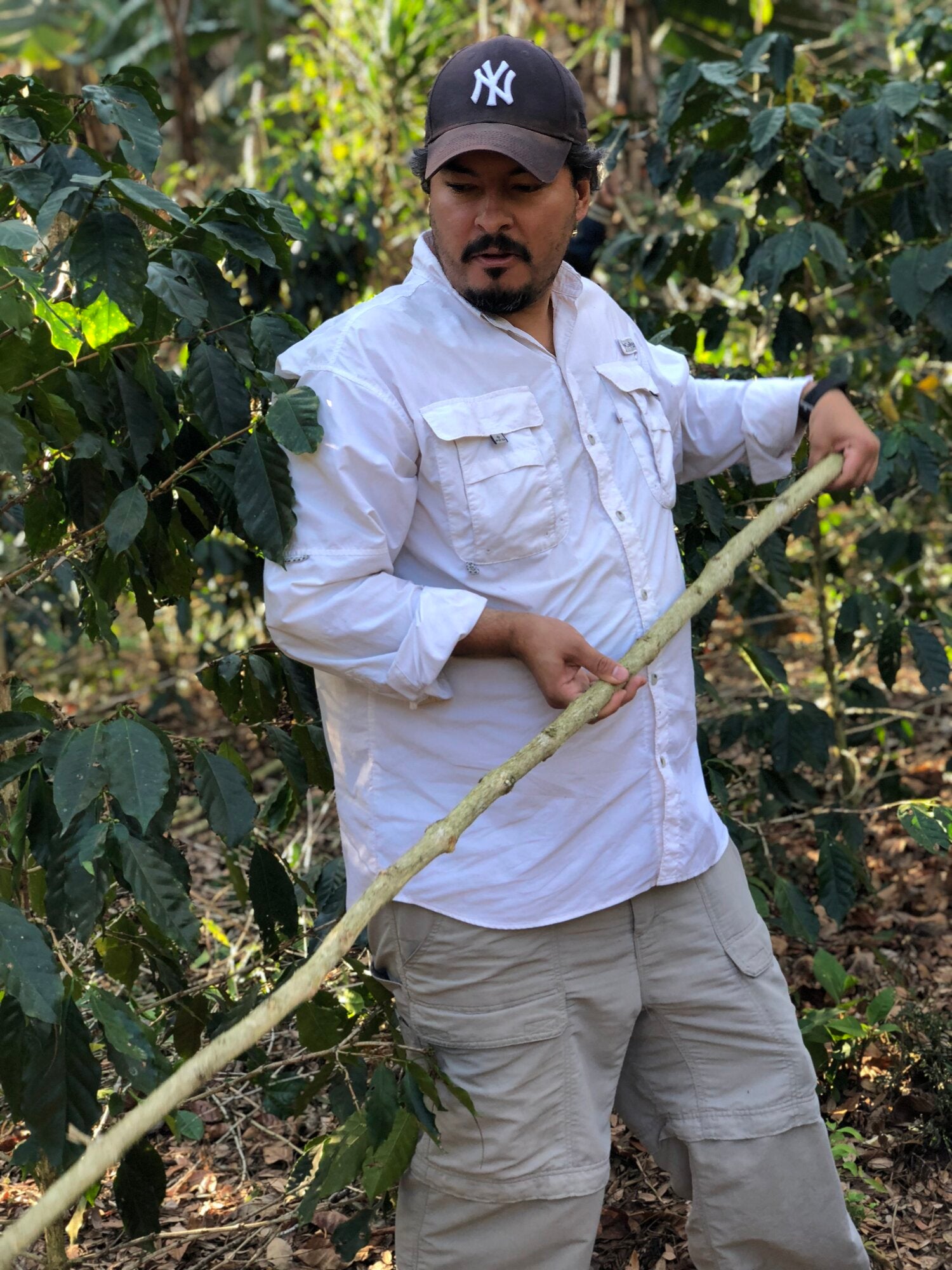 Rodrigo Cabrera
Santa María Ixhuatán, Guatemala
Harvests with Unity: 6
Varietals Grown: Catimor
•••
Rodrigo is one of our longest standing producing partners, and one of the few we've been lucky enough to host in the United States (note his Yankees cap).
His farm, Finca La Rosona, is located in a lower altitude region of Guatemala that's not classically known for its specialty grade coffee. That said, his harvests have notably improved year after year and recently emerged as our favorite for the area. We also love it for the huge boulders spread throughout that make it seem like it's set straight out of a Star Trek episode.
With the skilled team he's assembled around him, we're excited for things to come from Finca La Rosona.
Buy Rodrigo's Coffees