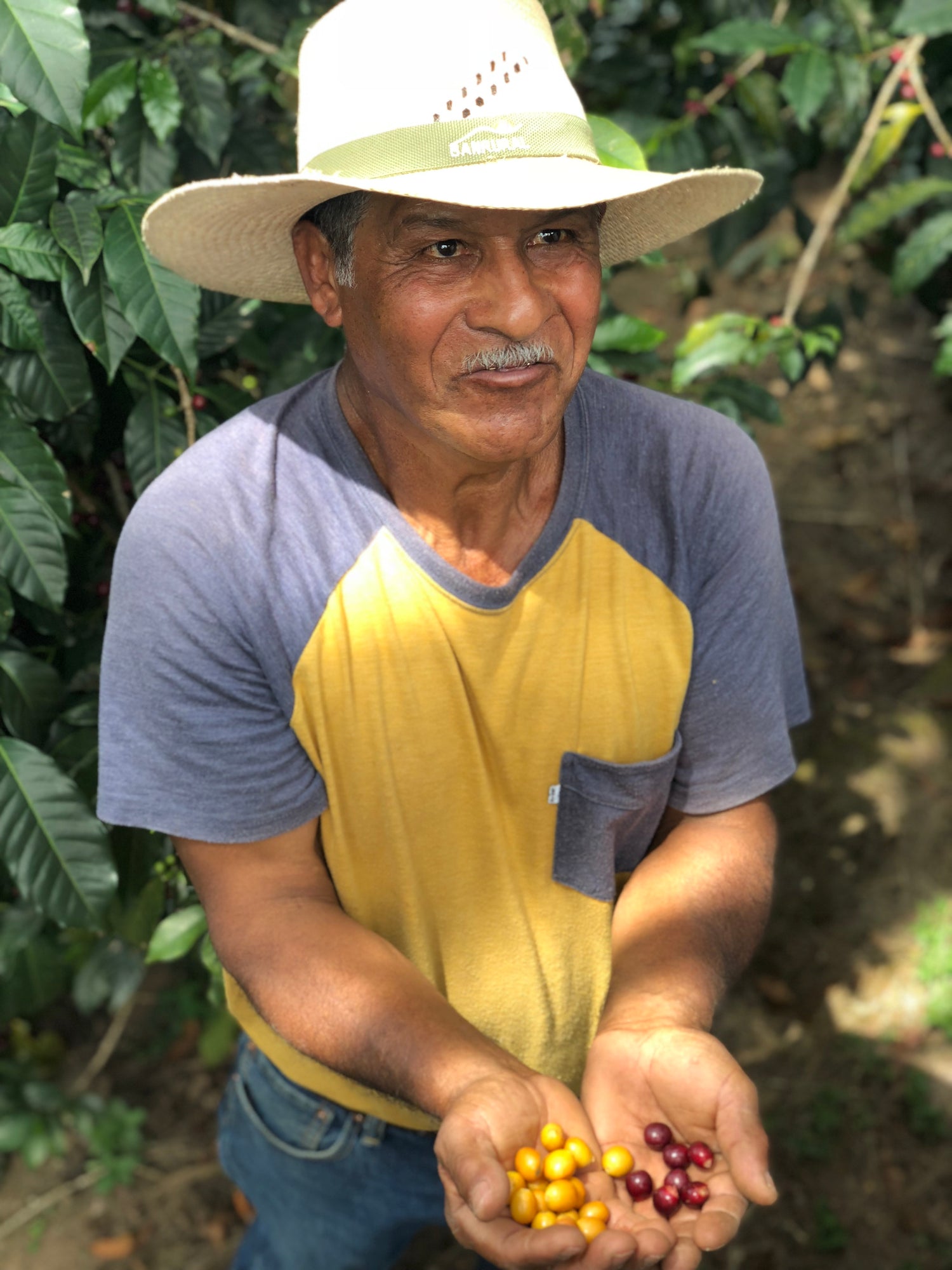 Juan Villatoro
Hoja Blanca, Huehuetenango, Guatemala
Partner since 2017
Varietals Grown: Caturra, Bourbon
•••
Juan is a legend, full-stop. Having visited with him twice, it's abundantly clear how in-tune he is with his land and his crop, seeming to instinctually know the precise time to pick, pulp, and dry his coffee. He grows Caturra and Bourbon varietals across his several lots, named El Milagro, Las Cuevas, El Crucero, & Parte Alta.
His son, Milton, has followed in his footsteps and is responsible for some of the best coffees in our lineup.
Juan is also a skilled musician who has treated us to after dinner concerts on both his keyboard and marimba.
Buy Juan's Coffees